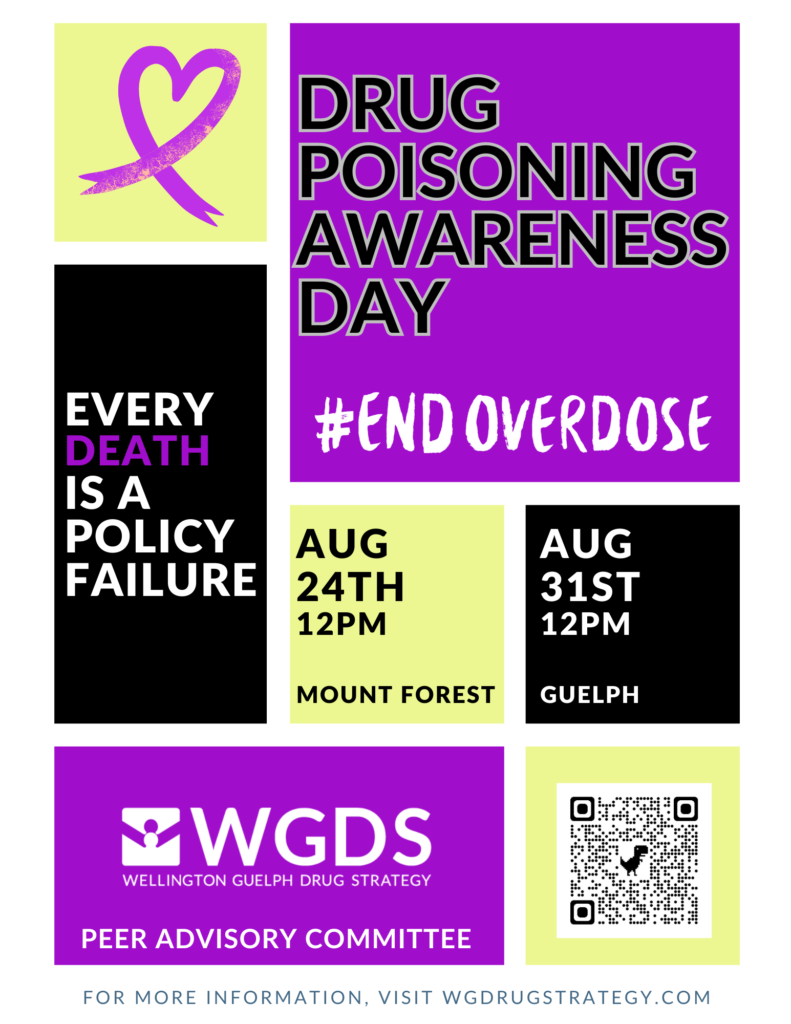 Please open your calendar and mark the following dates and times to attend Drug Poisoning Awareness Day (formerly Overdose Awareness Day) events this August. This year you have two opportunities to publicly honour and grieve the people whose lives have been lost to drug poisoning, as well as demand change to help prevent further deaths:
Mount Forest
On Thursday, August 24 we will gather in Mount Forest, at King and Main Street, noon – 1pm
Guelph
On Thursday, August 31, we will gather at the City Hall in Guelph from 11:30am- 11:50am to advocate that our municipal government support drug policy change to prevent further deaths.

Afterwards, at 11:50am we will walk to Royal Bank Plaza in downtown Guelph
12-1pm we will gather in the plaza to honour & remember those we have lost unnecessarily to the drug poisoning epidemic. 
Each event will host speakers, a die-in & moment of silence, and pizza. 
The Aug 31st event will also be live streamed on the Wellington Guelph Drug Strategy Facebook Page. 
T-shirts that help support the Pathways to Remembering Memorial can be purchased before August 3rd HERE